SMTP relay services have become increasingly popular for businesses and individuals looking to optimize their email delivery. By leveraging the expertise and infrastructure of third-party providers, organizations can enhance their email-sending capabilities and achieve better results. In this article, we will explore the top five benefits of using an SMTP relay for email delivery. From improved deliverability and scalability to IP Reputation Management and detailed analytics, SMTP relays offer a range of advantages that can streamline your email communication and maximize the effectiveness of your campaigns. Discover how an SMTP relay can transform your email delivery process and help you achieve greater success in reaching your recipients' inboxes.
Here are top 5 benefits of using an SMTP Relay for Email Delivery
Time and Cost Efficiency

Scalability

Detailed Analytics and Monitoring

Improved Deliverability

IP Reputation Management
1.  Time and Cost Efficiency
Using an SMTP relay for email delivery provides significant time and cost efficiency benefits. By entrusting the management of your email infrastructure to a reliable relay service, you save time and focus on core business activities. The streamlined setup and maintenance process of an SMTP relay ensure prompt and efficient email sending, enhancing productivity. Moreover, SMTP relays eliminate the need for costly hardware investments and ongoing maintenance expenses. With flexible pricing and expert support, you can align expenses with actual email sending needs and reduce reliance on dedicated IT resources. In summary, SMTP relays offer a cost-effective solution for optimizing email delivery.
2. Scalability
The ability to scale is a major benefit of incorporating an SMTP relay for email delivery. As businesses experience growth and an increase in their email sending needs, it becomes crucial to have a system that can efficiently handle the expanding volume of outgoing messages. SMTP relays are specifically designed to scale effortlessly, allowing for the accommodation of high email volumes while maintaining optimal performance. By relying on an SMTP relay service, businesses can effectively manage spikes in email traffic during promotional campaigns, seasonal peaks, or other periods of heightened activity. The relay service provider possesses the necessary infrastructure, resources, and expertise to seamlessly handle large-scale email delivery, ensuring smooth operations even during times of high demand.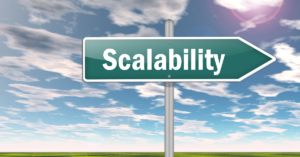 3. Detailed Analytics and Monitoring
Detailed analytics and monitoring are crucial for optimizing email delivery and maximizing the effectiveness of your email campaigns. With an SMTP relay, you have access to powerful tools that offer valuable insights into email performance and recipient engagement. By tracking metrics like open rates, click-through rates, bounce rates, and conversions, you can understand recipient interactions and evaluate the effectiveness of your strategies. Analyzing these metrics helps identify trends, patterns, and areas for improvement, allowing you to refine content, subject lines, and calls-to-action for better engagement and response rates. Real-time monitoring enables you to track the progress of your email campaigns, ensuring successful delivery to recipients. Swift identification of delivery issues allows for immediate action, ensuring optimal deliverability. Detailed analytics and real-time monitoring are essential for optimizing campaigns, enhancing engagement, and achieving higher success rates.
4. Improved Deliverability
Using an SMTP relay for email delivery brings a notable advantage: improved deliverability. Deliverability refers to the successful delivery of your emails to recipients' inboxes without being marked as spam or blocked by email providers. SMTP relays are purpose-built to optimize deliverability by employing effective strategies and adhering to industry best practices. These relays have established partnerships with major email providers, contributing to a positive sender reputation. By utilizing the reputable sender IP addresses provided by the SMTP relay, you can significantly improve the chances of your emails avoiding spam filters and landing directly in recipients' inboxes. Implementing an SMTP relay enhances the overall deliverability of your messages, ensuring that they are successfully delivered and received by your intended audience.
5. IP Reputation Management
Maintaining a positive IP reputation is essential for successful email delivery. Your IP address's reputation significantly impacts whether your emails reach recipients' inboxes or end up in spam folders. Effective IP reputation management involves adhering to industry standards and best practices, such as avoiding spammy practices like unsolicited emails, misleading subject lines, and purchased email lists. Following these guidelines helps establish a positive reputation for your IP address. Implementing authentication protocols like SPF, DKIM, and DMARC is also crucial. These protocols verify the authenticity and integrity of your emails, proving their legitimacy to email providers and spam filters. By implementing these strategies, you can manage your IP reputation effectively and improve the chances of your emails being successfully delivered to recipients.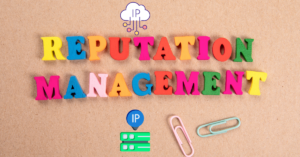 Conclusion
Using an SMTP relay for email delivery offers a range of valuable benefits. The top five advantages include improved deliverability, scalability,IP Reputation Management, detailed analytics and monitoring, and time and cost efficiency. By leveraging an SMTP relay, businesses can increase the likelihood of their emails reaching recipients' inboxes, handle high email volumes effectively, protect sensitive data through secure transmission, gain insights into campaign performance, and optimize resource allocation. The use of an SMTP relay streamlines email delivery processes, frees up time and resources, and enables businesses to focus on core activities. Incorporating an SMTP relay into your email infrastructure can significantly enhance the success and efficiency of your email communications.